Copyright
This is the only authorized site for Paul Jenkins.


© All Rights Reserved Paul Jenkins 2017.
Reproduction of any image or text is prohibited without prior written authorization.

Photographs of the work of Paul Jenkins are most welcome.
Please note:
The artist's estate does not authorize or recognize certifications or authentications of any kind and without exception issued by any other party, gallery or other entity, including writings or photographs that may be interpreted as such.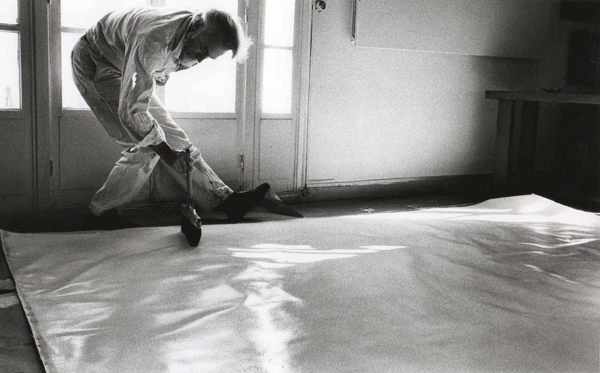 The artist gessoing a canvas in Paris. Photo Shunk-Kender 1963 © Roy Lichtenstein Foundation.
site designed by andreadesign.com