left With Peggy Guggenheim, Galerie Stadler, Paris, 1957.
right, below The artist with [left to right] Sir Herbert Read, Ruth Francken, Michel Tapié in Venice, 1954.
right above The artist in his Paris atelier with Pierre Restany, 1960.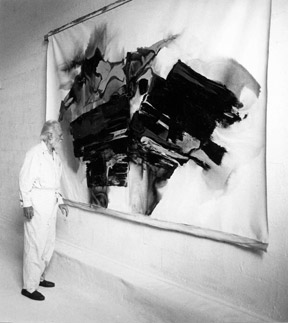 The artist in St-Paul-de-Vence with Phenomena Navigator to the Four Winds 2000 acrylic on canvas.
Photo ©Suzanne Donnelly Jenkins 2000.

Jean-Louis Barrault dressing room, Théâtre d'Orsay, Paris 1980. Photo Jean Dubout.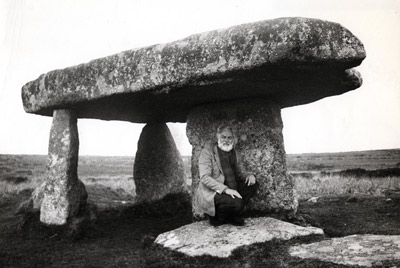 Cornwall, 1972.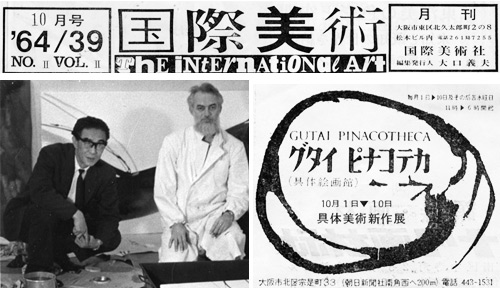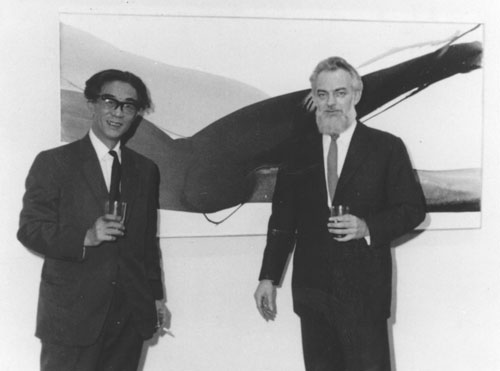 The artist with Jiro Yoshihara in Osaka, Gutai Pinacotheca, 1964.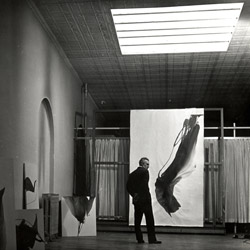 831 Broadway, 1963-64, New York.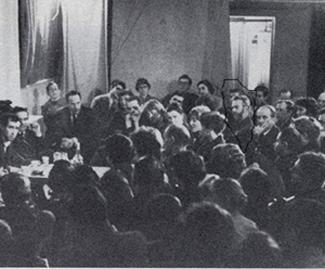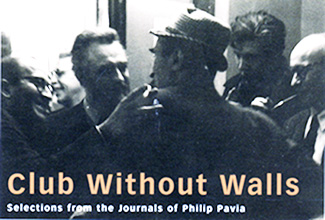 At the Artists' Club, New York.
Club without Walls: Emanuel Navaretta, Paul Jenkins, Milton Resnick, Michael Loew,
MidMarch Arts Press, New York [published in 2007].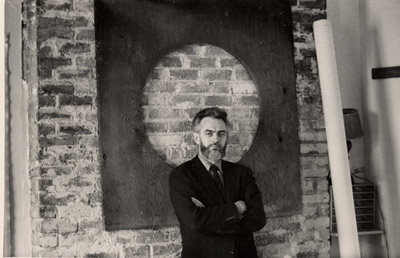 At St. Mark's Place, New York 1958.

With Sara Kuniyoshi at his first one-man exhibition, at the Martha Jackson Gallery, New York, 1956.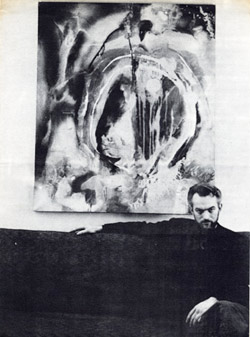 With his painting Blue Dahlia, New York, 1956.

With [left to right] Paul Facchetti, Julian Alvard, René Laubies, the artist, Hundertwasser and Heinz Berggruen, Paris, 1954. Photo Augustin Dumage.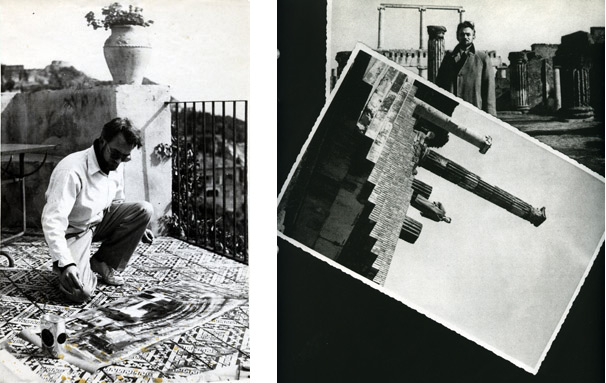 Taormina, Sicily, 1953 Pompeii, 1953.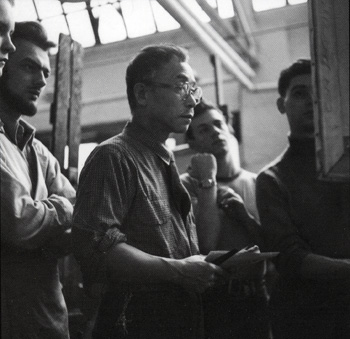 In Yasuo Kuniyoshi's class, The Art Students League, New York [1948-52].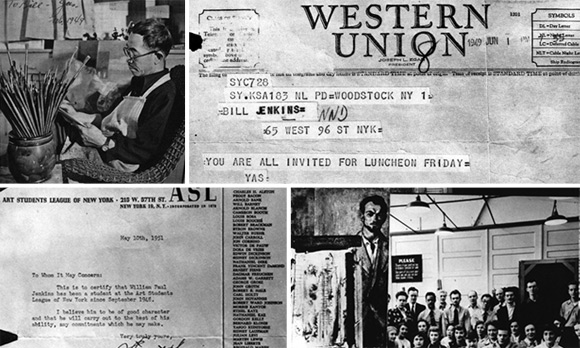 Yasuo Kuniyoshi, The Art Students League, New York.
_____________________________________________________________________________
The artist's great uncle, the Rev. Burris Jenkins [1869-1945]


click here Time Magazine December 2, 1940
click here Kansas City Public Library
click here Frank Lloyd Wright — First Community Church

The Community Christian Church by Frank Lloyd Wright, commissioned by Rev. Burris Jenkins
Kansas City, Missouri



top